Accelerated Freefall Stage 1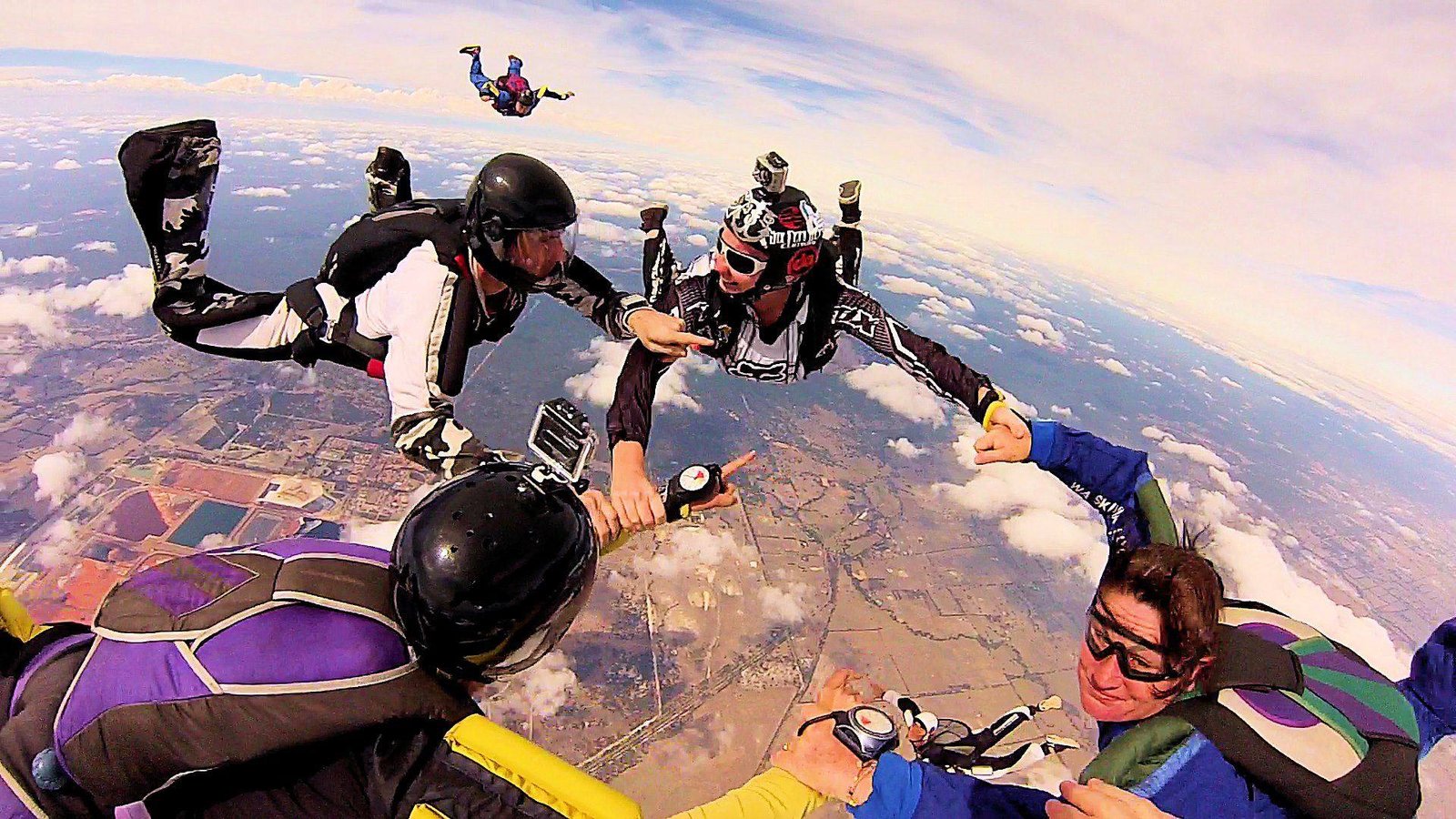 Our top of the range, internationally recognised first jump course. Accelerated Freefall (AFF) is a concentrated high level of private instruction utilising the latest in instructional techniques, freefall video, parachute systems and highly qualified Instructors specialising in freefall control.
Nine hours of training is usually required to get someone ready and this can be formatted to suit your own needs, usually two evenings, two half days or one full day. The theory and drill periods cover all aspects of the jump.

The jump its self is from 12,000ft and two highly experienced freefall instructors accompany you, actually holding on to you. One either side. During the freefall they monitor your skills and help out where necessary and only plan to let go of you once your ripcord has been pulled and your parachute deployed.
We are available for training and jumping 7 days a week.
Learn to Skydive! AFF stage 1 includes training, Australian Parachute Federation membership, Student Parachutist Licence, Equipment, log book and your first jump from 12,000ft! Duration: 2 Days (approx.)